PROGRAM LENGTH: 1.5HRS – 2HRS
How to SUPERCHARGE your Referral Pipeline:
Generate WAY more of the the least cost, highest close ratio leads possible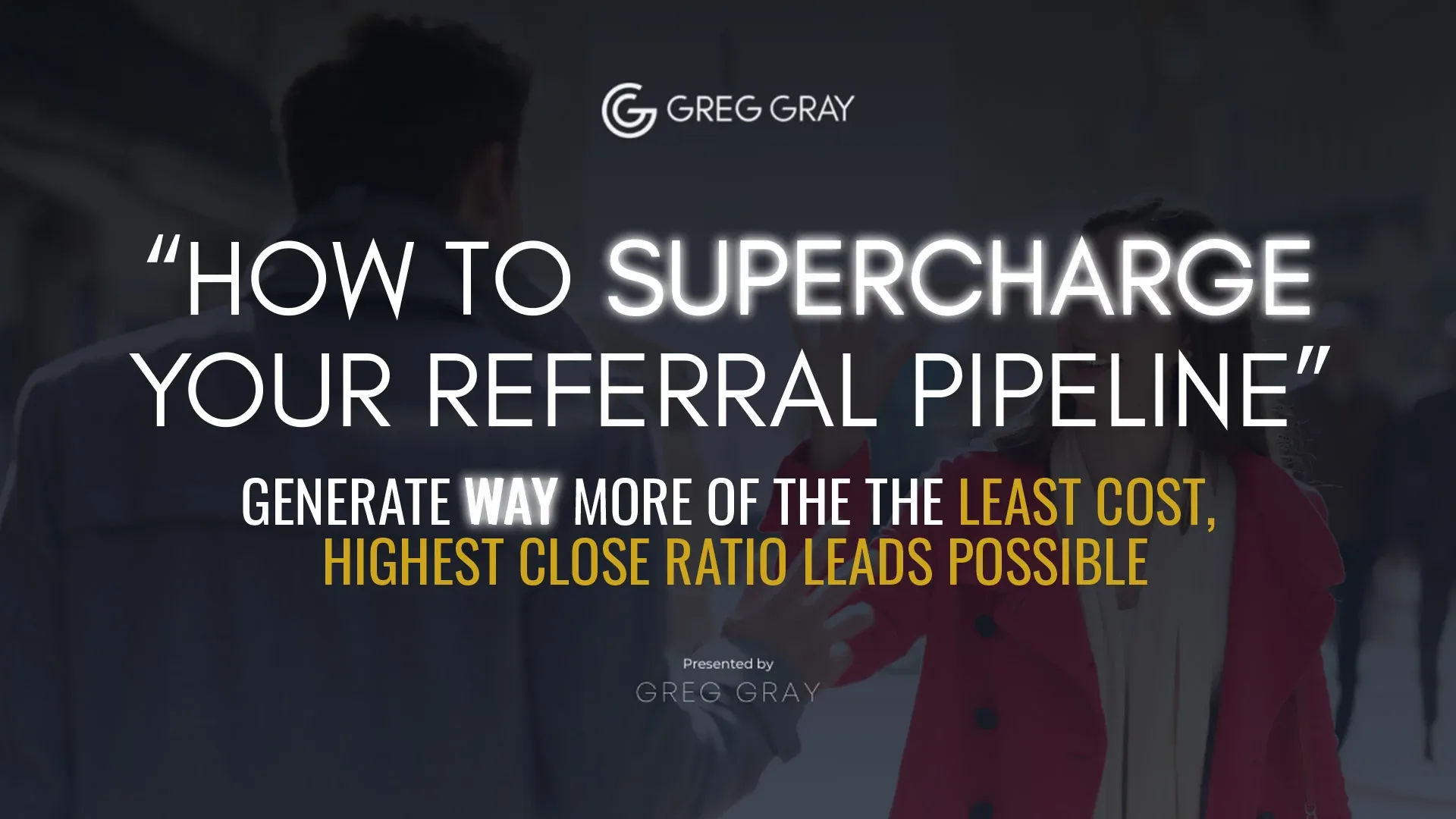 In sales there are basically 2 groups of people you get to call on. People you KNOW and People you DON'T KNOW
It's possible to be successful calling on people you don't know with good strategies and talk paths but calling on people you know or have been introduced to you by someone else has always been the Holy Grail of superior sales production. In this course, Greg will outline the all the critical components to getting more referrals and will move that theory into practice by showing you exactly what to say to garner many more of them.
1. The Business Case for Referrals
2. The Primary Prerequisite to Getting ANY Referral
3. Stop calling them Referrals